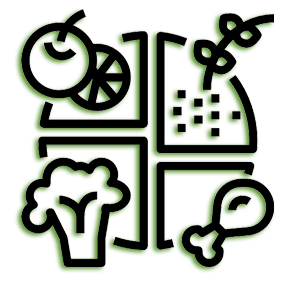 26 Dec

YOU CAN OVERCOME FOOD ADDICTION

Did you know that food addiction isn't just a catch phrase, but a real medical condition? It's true. In fact, the illness is listed in the Diagnostic and Statistical Manual of Mental Disorders (DSM4), which provides standard criteria for classifying mental disorders.

The DSM4 lists multiple criteria for diagnosing food addiction, but if you would answer this question, If you have a favorite food in the house when you go to bed at night, do you feel like it's calling to you with a yes, it's likely that you may be.

About 5 percent of the general population suffers from food addiction. For those with a body mass index (BMI) over 40, the number jumps to 33 percent.

Like other addictions, a food addiction never goes away completely. But with the right support and conscious effort, it can be controlled most of the time. Unlike other addictions such as tobacco, alcohol, or drugs, it isn't possible to break the addiction by going cold turkey and avoiding food altogether for life. That approach simply isn't possible!

At The Center for Medical Weight Loss, we help patients suffering from food addiction in multiple ways. First, we help these patients recognize and accept that they have a problem with food. Next, we help them lose weight to minimize their cravings driving the addiction. Third, when needed, we turn to tools like appetite suppressants and meal replacements to help the patient regain control over the role food plays in his or her life. And finally, we help our patients avoid tempting situations and learn to cope with emotions in ways other than eating and provide ongoing support as they make these big changes.

As discussed before, one of the biggest challenges of food addiction is that food isn't something you can avoid entirely. So it takes extra effort and support to learn to manage your relationship with food in a new way. The best that we can hope for is that 90 percent of the time, the food addiction will be under control. And when it isn't, it helps to have someone to turn to who really understands food addiction and a place to fall back on to get back on track, like we provide our patients at The Center for Medical Weight Loss.

It's important for people with food addiction to remember that there will be occasional setbacks or relapses, and that when they do occur the solution is not to give in to depression, guilt, and shame and continue, but to reach out and ask for help getting back on track.

A case in point is one patient I started seeing when he was 44 years old. He had a BMI in the 60s and his weight had been out of control for years. He revealed that he was addicted to milk and milk products and was drinking 6 to7 gallons of whole milk a day. We traced his addiction back to childhood experiences where he soothed his emotions related to living in an abusive family by turning to milk and cake. When he developed type 2 diabetes, he gave up the cake but continued to drink milk in excess. Today he is 50 years old and has a BMI of 35. He avoids milk and milk products entirely, and walks on a treadmill every day as a new way to cope with stress and difficult emotions.

Like him, you too can break free from food addiction. But don't try to go it alone. Get support from a medical expert who truly understands food addiction and how to control it, and who will continue to support you as you face future challenges.